Unlocking Success through Strategic Talent Engagement
With over two decades of industry experience, Innerworks empowers businesses with a powerful solution: IT Staff Augmentation. Our IT Staff Augmentation services seamlessly integrate skilled professionals into your teams, boosting project efficiency, scalability, and performance for businesses seeking to optimize their technical initiatives.
At Innerworks, we provide a comprehensive range of IT Staff Augmentation services that cover various roles, expertise, and technological domains which cater to businesses of all sizes across diverse industries. From project inception to completion, our expert professionals are dedicated to comprehending your unique business goals and driving success using contemporary industry standards and best practices.
Why Choose Innerworks for IT Staff Augmentation?
Expertise and Experience
Innerworks' team of IT professionals, including software engineers, architects, and designers, brings expertise to the forefront. With a proven track record across diverse domains and technologies, we're equipped to deliver impactful IT projects that drive your organizational objectives.
Customized Staffing Solutions
Our core principle revolves around delivering tailored IT staffing solutions intricately crafted to align with your precise needs. This approach guarantees seamless integration within your organization, capitalizing on your strengths while effectively addressing challenges.
Global Talent Network
Innerworks has a widespread presence spanning continents. With strategically located offices in Asia, Australia, Europe, North America, and the EMEA region, we provide localized expertise coupled with a global perspective. This ensures that your IT initiatives are seamlessly aligned with international standards and local insights.
Our Comprehensive IT Staff Augmentation Services
At Innerworks, our service scope encompasses a diverse suite of IT Staff Augmentation solutions tailored to meet your specific business requirements and aspirations:

Strategic Talent Addition
We deliver IT staffing solutions that hold enduring value. Our expertise lies in providing tailored IT staffing uniquely suited to your organization's needs, ensuring adaptability for future requirements. This personalized approach ensures that the professionals we provide align seamlessly with your operations and growth trajectory.

Agile and Skilled Teams
Our IT staff augmentation service ensures that you receive high-performing, expert teams composed of pre-vetted IT talents from our permanent pool. With a team dedicated exclusively to your project, you can swiftly address any skill gaps, expedite development initiatives, and achieve exceptional outcomes.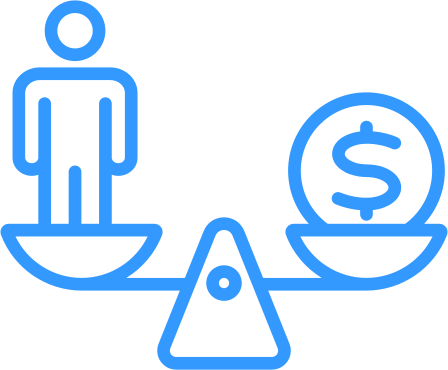 Flexible Workforce Scaling
Navigate the complexities of IT staffing with our comprehensive outsourcing solutions. We assemble self-managed development teams that fulfill your current and future IT requirements. By outsourcing your IT staffing plans to our skilled experts, you can overcome internal expertise and resource limitations.

Expertise Enhancement
Tap into our versatile resource pool, covering different FTE values, to supplement your team's capabilities throughout the IT project life cycle. From developers and architects proficient in back-end, front-end, and mobile development to testing engineers, development team leads, DevOps engineers, and data architects, we offer a diverse range of roles to enhance your team's capabilities.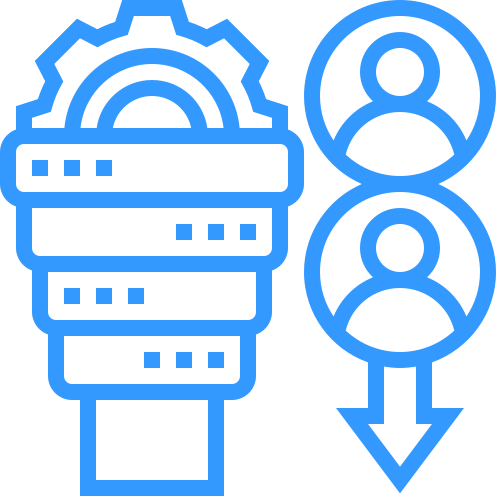 On-Demand Skill Acquisition
The IT landscape is constantly evolving, and projects often require specific skills that your in-house team might not possess. Our IT Staff Augmentation service offers on-demand skill acquisition, allowing you to tap into our network of professionals who are well-versed in the latest technologies. This ensures that your projects can access the right expertise when and where it's needed most.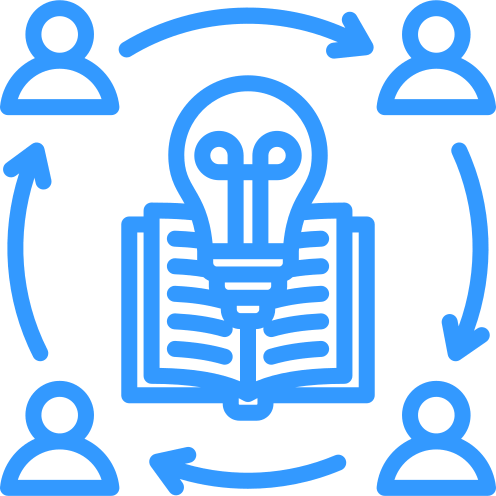 Collaborative Knowledge Exchange
At Innerworks, we view our IT staff augmentation service as more than just providing professionals. We foster an environment of collaborative knowledge exchange, where our experts seamlessly integrate with your teams. This approach not only enhances the quality of project outcomes but also facilitates the transfer of best practices, innovative ideas, and industry insights.

Project-Specific Specialists
Every project comes with its own set of challenges and requirements. Our IT Staff Augmentation service excels in providing project-specific specialists who possess the exact skills needed for successful project execution. Whether it's a complex software development initiative or a data analytics project, we ensure that the professionals we introduce align precisely with your project goals.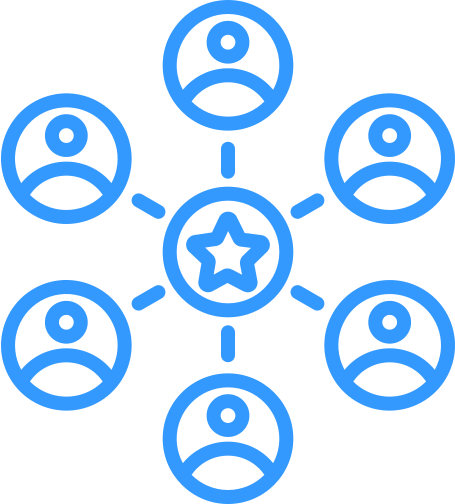 Tailored Engagement Models
Recognizing that each organization has unique needs, we offer tailored engagement models that accommodate your preferences. Whether you require short-term assignments, extended project support, or a dedicated team for ongoing initiatives, our flexible engagement models ensure that you receive the right professionals for the right duration.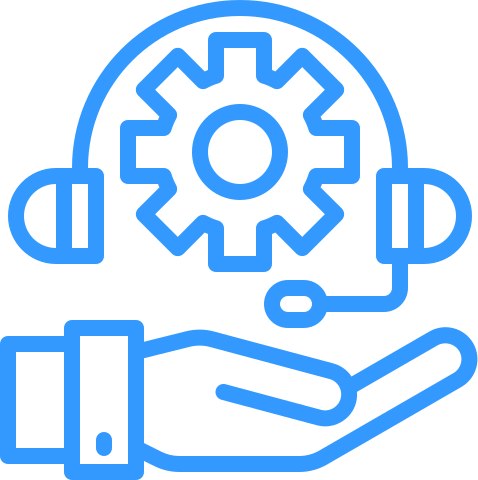 Comprehensive Support
Our commitment to excellence extends beyond providing IT professionals. We offer comprehensive support that includes onboarding assistance, ongoing collaboration facilitation, and project management support. This holistic approach ensures that our professionals seamlessly integrate into your teams and contribute to project success from day one.

Driving Long-Term Value
At Innerworks, our IT Staff Augmentation services are designed to drive long-term value for your organization. By providing professionals who not only fulfill immediate project needs but also contribute to your broader business objectives, we ensure that you're equipped with the right talent to achieve sustained success in a rapidly evolving IT landscape.
Our Methodologies for IT Staff Augmentation
Agile Implementation
We embrace agile principles to ensure our IT Staff Augmentation process thrives in an environment of adaptability. This dynamic approach allows us to swiftly respond to evolving requirements, ensuring your project remains seamlessly aligned with your ever-changing needs.
Transparent Collaboration
Open and transparent dialogue is paramount. We foster a collaborative partnership that keeps you engaged and informed at every pivotal stage of the IT Staff Augmentation journey.
Progressive Talent Integration
Our IT Staff Augmentation journey revolves around incremental talent integration, allowing you to witness tangible milestones along the way. This iterative approach empowers you to make informed decisions as your IT solution takes shape.
Client-Centered Focus
Our methodologies aren't rigid; they adapt to encapsulate your unique goals and preferences. This client-centric ethos ensures a tailored process that harmoniously aligns with your organizational culture and objectives.
Elevated Excellence
Rigorous quality assurance protocols are seamlessly integrated into every facet of our IT Staff Augmentation process. This commitment to quality guarantees the delivery of a high-performing, secure, and dependable IT solution.
"Partnering with Innerworks allowed our company to expand our roadmap and deliverables quickly and efficiently."
"We contracted with Innerworks to build complex web services and tooling. I was impressed with how quickly they ramped up a team and got to work. Innerworks' communication skills were excellent – and the management made quick feedback-based adjustments to the team.
In addition, the Innerworks projects started as one small tooling team, which expanded into several projects based on results. Partnering with Innerworks allowed our company to expand our roadmap and deliverables quickly and efficiently.
I would recommend Innerworks to a software company looking to partner with an overseas company for software development."
VP, Product ManagementLargest EHR Management Company in California, USA
"The team at Innerworks has gone above and beyond to work seamlessly with our broader development team on meeting our goals."
We have been working with Innerworks for nearly two years and during this time, we developed a great partnership. The team at Innerworks has gone above and beyond to work seamlessly with our broader development team on meeting our goals.
The Innerwork team's ability to communicate quick responses in a concise way has enabled us to action priority work with minimal delay. Also key to actioning priority work has been the Innerworks team's ability to pivot its focus onto high value objectives while simultaneously keeping the ball rolling on the current tasks. The team has achieved this by providing quality hand-over documentation.
The partnership has been built on incorporating the Innerworks team into our processes. Innerwork's developer and quality analyst team members have embedded themselves in our delivery process and were able to do so by embracing new skills and techniques, and asking the questions needed to enable them to pick-up and follow the process quickly. We feel the success of our partnership with Innerworks was its approach to operate as part of our core company, taking ownership of the work they were delegated and doing their best to consider the long term impacts of supporting deliverables.
VP, Product ManagementLargest EHR Management Company in California, USA
Articles about IT Staff Augmentation