Realize your core business potential by entrusting your IT requirements with industry experts
With over two decades of industry experience, Innerworks offers comprehensive IT Outsourcing services designed to enhance your business's technological capabilities, reduce costs, and optimize resource allocation.
At Innerworks, we provide an expansive set of services that free your team from the intricacies of IT Management, which allows your resource to focus their efforts on value adding tasks that cater to your core business. Our team ensures that your IT requirements are well covered and managed, whether it be application development, IT infrastructure management, software support, or other initiatives.
Why Choose Innerworks for IT Outsourcing?
Strategic Collaboration
We believe in forming strategic collaborations that align with your business objectives. Our team works closely with your stakeholders to understand your unique requirements, ensuring that our IT Outsourcing services more than adequately addresses your needs.
Cost Efficiency
Outsourcing your IT needs can significantly reduce operational costs. Our IT Outsourcing services offer cost-effective solutions by eliminating the need for in-house recruitment, training, and infrastructure investment. We help you maximize your budget while still ensuring high-quality outcomes.
Scalable Solutions
As your business evolves, so do your technology needs. Our IT Outsourcing solutions are designed to be flexible and scalable, allowing you to ramp up or down as required by project demands. This adaptability ensures that you can effectively manage fluctuating workloads.
Access to Specialized Skills
With our IT Outsourcing services, you gain access to a wide range of specialized skills and expertise that may not be readily available in your in-house team. Whether you need niche programming languages, cybersecurity specialists, or cloud infrastructure experts, we have you covered.
Enhanced Focus on Core Objectives
By entrusting your IT tasks to us, your in-house team can focus on core business objectives and high-priority projects. This streamlined approach enhances productivity, innovation, and overall business growth.
Our IT Outsourcing Services
Innerworks' IT Outsourcing services cover a wide range of outsourcing solutions, empowering your business with specialized skills, cost-efficiency, and scalability. Experience seamless collaboration with our skilled experts to navigate the complexities of technology while focusing on your core business goals.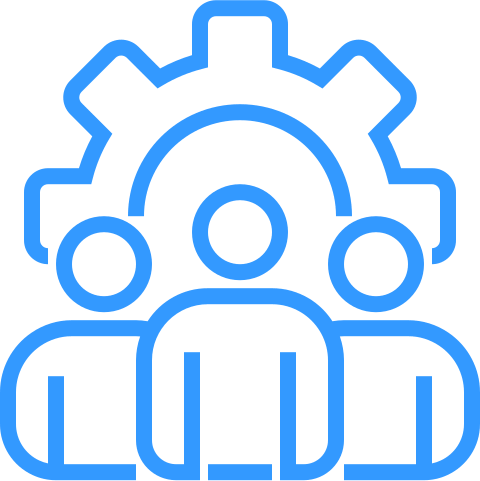 Staff Augmentation
Our Staff Augmentation services provide you with highly skilled professionals to complement your existing team. Whether you need additional developers, designers, testers, or IT support specialists, we can seamlessly integrate with your workforce to meet project demands.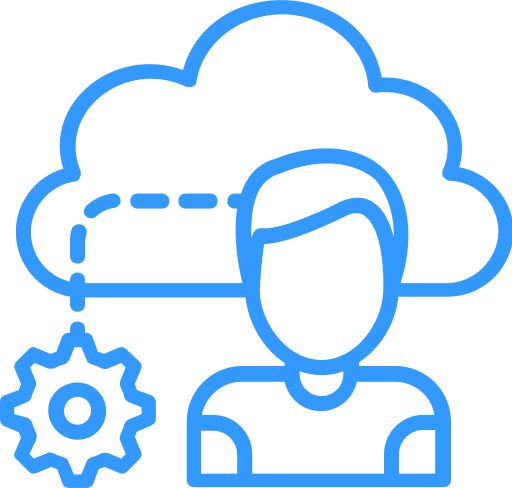 Project-Based Outsourcing
Need to execute a specific project without expanding your full-time team? Our Project-Based Outsourcing services offer a dedicated team that handles the entire project lifecycle, from planning and development to deployment and support.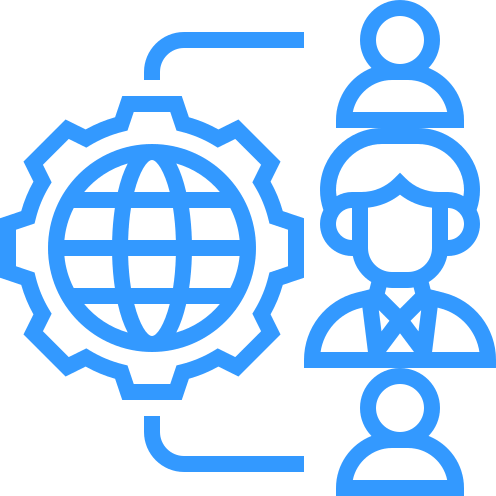 Managed IT Services Outsourcing
Free up your internal resources by outsourcing your IT management and maintenance tasks. Our Managed IT Services Outsourcing solutions cover proactive monitoring, security management, helpdesk support, and more, ensuring your technology environment remains optimal.

Strategic Consulting
Leverage our strategic consulting expertise to make informed technology decisions. Our consultants work closely with your team to identify opportunities, streamline processes, and align your technology strategy with your business goals.

Global Delivery Model
Benefit from our global presence and delivery model. With offices strategically located in multiple regions, we offer localized expertise combined with a global perspective, ensuring your IT Outsourcing journey is seamlessly aligned with international standards and local insights.
Methodologies for IT Outsourcing
Collaborative Approach
Our IT Outsourcing methodologies prioritize collaboration. We view ourselves as an extension of your team, working closely to ensure a shared understanding of objectives, requirements, and project milestones.
Agile Implementation
Embracing agile principles, our IT Outsourcing process thrives on adaptability. This dynamic approach enables us to swiftly respond to evolving requirements, ensuring your project remains seamlessly aligned with your ever-changing needs.
Transparent Communication
Open and transparent communication is at the core of our IT Outsourcing approach. We maintain regular communication channels to keep you engaged and informed at every pivotal stage of the outsourcing journey.
Continuous Improvement
Our IT Outsourcing services include a continuous improvement framework. This ensures that we constantly evaluate and enhance our services to align with industry best practices, emerging technologies, and your evolving business needs.
"Partnering with Innerworks allowed our company to expand our roadmap and deliverables quickly and efficiently."
"We contracted with Innerworks to build complex web services and tooling. I was impressed with how quickly they ramped up a team and got to work. Innerworks' communication skills were excellent – and the management made quick feedback-based adjustments to the team.
In addition, the Innerworks projects started as one small tooling team, which expanded into several projects based on results. Partnering with Innerworks allowed our company to expand our roadmap and deliverables quickly and efficiently.
I would recommend Innerworks to a software company looking to partner with an overseas company for software development."
VP, Product ManagementLargest EHR Management Company in California, USA
"The team at Innerworks has gone above and beyond to work seamlessly with our broader development team on meeting our goals."
We have been working with Innerworks for nearly two years and during this time, we developed a great partnership. The team at Innerworks has gone above and beyond to work seamlessly with our broader development team on meeting our goals.
The Innerwork team's ability to communicate quick responses in a concise way has enabled us to action priority work with minimal delay. Also key to actioning priority work has been the Innerworks team's ability to pivot its focus onto high value objectives while simultaneously keeping the ball rolling on the current tasks. The team has achieved this by providing quality hand-over documentation.
The partnership has been built on incorporating the Innerworks team into our processes. Innerwork's developer and quality analyst team members have embedded themselves in our delivery process and were able to do so by embracing new skills and techniques, and asking the questions needed to enable them to pick-up and follow the process quickly. We feel the success of our partnership with Innerworks was its approach to operate as part of our core company, taking ownership of the work they were delegated and doing their best to consider the long term impacts of supporting deliverables.
VP, Product ManagementLargest EHR Management Company in California, USA
Articles about IT Staff Augmentation